BUILDING ON OUR LEGACY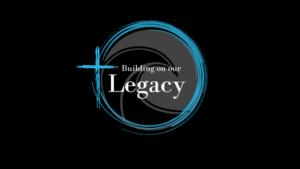 BUILDING ON OUR LEGACY
The Building on our Legacy initiative seeks to involve our church family, stepping into what's next for us as a church and a specific vision for the next two years. As always, this vision will be expressed through our mission to connect people to Jesus, as well as, offer hospitality, hope and healing to our community and beyond. We look forward to hearing from you.  We only have 2 more meetings left February 8th at 6PM (with childcare) and February 9th at 9:30 AM.  To sign up to attend a round table, click here!